NB
Nancy Backman
Broker
Sophisticated Marketing. Extraordinary Results!
425-444-3529
As a John L. Scott broker, my mission is transactional excellence and client satisfaction. That means I work tirelessly to make your home buying or selling process as efficient, stress-free and lucrative for you as possible.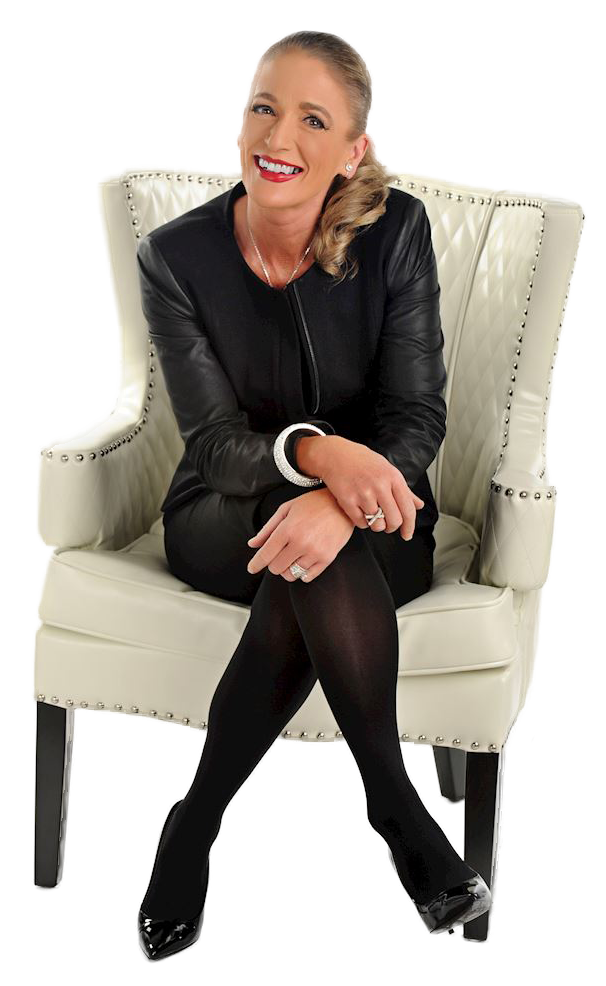 Meet Nancy
Nancy Backman joined the Bellevue John L. Scott Real Estate team as a broker in March 2003. Entering a completely new field, Nancy set her sights on becoming Rookie of the Year, which she achieved through her disciplined approach, client focus, sheer determination and work ethic. As a real estate agent for the past 15 years, Nancy has helped hundreds of clients purchase and successfully market their homes achieving extraordinary results through her extensive market knowledge, sophisticated marketing skills and a commitment to exceptional customer service.
Before joining John L. Scott, Nancy was the Manager of Major Meetings and Events for Shell Oil Company. In that role, Nancy gained a significant appreciation for client satisfaction and learned the skills necessary to effectively support executive teams. Going back to her early years in the corporate world as a Marketing Consultant with Texaco Oil, her drive to succeed moved her up through the ranks from an Assistant Manager of Advertising & Sales position to Brand Management and then a successful transition to Manager of Major Meetings and Events at Shell when Texaco was acquired by Shell. Nancy's life in sales and marketing for Fortune 500 companies and her strong work ethic have continually fueled her success as a highly regarded and successful real estate broker.
This results oriented drive combined with passion, integrity and ability to build a foundation of trust, has made Nancy one of the top brokers in the greater Seattle and the Eastside areas. This dedication has not only yielded hundreds of satisfied clients, but has also landed Nancy numerous awards, including the Top 1% in 2011 and 2014 and the Chairman's Circle in 2013, 2015, 2016 and 2017. She was also Top 2% in 2006 to 2007, President's Elite in 2004, 2008 and 2012 and a President's Gold recipient in 2009 and 2010. Nancy is also an eight-year winner of Seattle Magazine's 5 Star Best in Client Satisfaction Award.
Nancy approaches every client relationship as a long-term business relationship and partnership, giving each buyer or seller her complete focus while remaining available for them around the clock. As a seasoned sales and marketing professional with more than 30 years in sales, marketing, advertising and customer service, Nancy leverages every ounce of her skill set to provide her clients with a positive experience. She takes advantage of social media along with professional videos and photos to help market her listings. She also networks regularly with other brokers and is always thinking about creative approaches for reaching new potential buyers.
Nancy's professionalism, her 20 years of background in the corporate world and her laser focus on the client experience sets her apart from her peers. For Nancy, there is a direct relationship between how much effort and passion she puts into her work and real estate is her true passion. Nancy's skills made her a natural fit for John L. Scott's team of brokers who handle executive relocation for transferees at local and international companies.
Nancy has a bachelor's degree in communications from the University of Washington. In addition to her academic degree, Nancy is a member of numerous career development groups, including the Luxury Home Marketing Institute and the National Association of Realtors. She also supports the John L. Scott Foundation and the Executive Women's Golf Association. Her certifications include Luxury Home Agent, Relocation Certified Agent, Designated Online Agent, New Home Sales Professional and JLS Portfolio Luxury Professional.
In her free time Nancy enjoys running, working out, cooking, travel, spending time with her family, skiing, jetskiing and fashion.
---
Bellevue
Bellevue is the third largest city in the Seattle metro area, and it's the hub of the Eastside, but it's close to the Cascade mountains for hiking, mountain biking, and, in the winter, skiing and snowboarding. Locals also take advantage of Lake Washington for boating, kayaking or watching the sun set over Seattle and the Olympics to the west. Bellevue's thriving downtown offers five-star dining, a world-class art museum, and some of the best shopping in the Northwest. The entrepreneurial spirit of the city and its highly educated work force make it a natural home for tech start-ups as well as global corporations. Our schools are rated among the best in the nation. This means even residents without children enjoy healthy property values. And there is a home here for everyone. Townhouses and condos downtown, luxury waterfront properties on the Lake, and areas with a more neighborhood feel are all available in our robust real estate market.
City of Bellevue Website: View | Bellevue School District Website: View
---
"I just wanted to send you a note thanking you for the terrific work you did to find us a place here in Seattle. You were incredibly responsive from the start and did your homework up front for the specific listing that best matched our wants. You made yourself available at our convenience and your engagement in helping us secure the right place at the Bravern is much appreciated. We look forward to working with you again in the future and will recommend you with pride to any of my companies executives searching in the area. Please pass on my thanks to your senior leadership."
- KM, President & CEO, Fortune 100 Company
---